References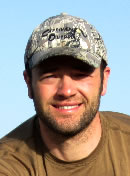 Billy Molls (USA)
I am a hunter from the Unites States and hunting guide in Alaska. I hunted for tur in Azerbaijan with Global Safari in 2012. From the moment we were met at the airport my expectations were far exceeded. The hunting, the scenery, the guides, quality of animals, accommodations, and food were excellent. Asif Ilyasov of Global Safari went above and beyond the call of duty to ensure we enjoyed our adventure. I will be back!!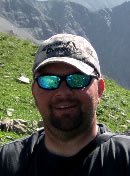 Caleb Applegate (USA)
I'm an American hunter, who lives in Alaska, I traveled to Azerbaijan in early July 2012. Everything went very smooth from the beginning to the end. Kenan helped us through customs without a glitch and we headed to the mountains. Asif had a very well organized base camp and incredible support staff for his guides. They are true mountain people. I got my Tur on the second day, which was 75 cm, and Billy and Mike both got incredible Tur too. We had plenty of meat and fresh vegetables every meal. The hunt was great but even after the hunt we had a great time for the rest of our stay in Azerbaijan. I thank you so much Asif for helping me complete a huge goal in my life.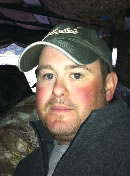 Drew McClymont (USA)
In August of 2011 myself and a friend hunted with Asif IIyasov the owner and operator of Global Safari Azerbaijan. I had communicated with Asif multiple times through instant messaging before the hunt. He did an excellent job of explaining how the hunt would take place and what to expect. From the minute we landed in Baku Asif and his knowledgeable crew took care of us. In the area we hunted there was an abundant amount of game. I ended up taking my animal on the second day of the hunt and I consider myself lucky because the next day the rain and fog moved in. From start to finish Asif and his staff took excellent care of us. With the knowledge and professionalism they show you are bound to have a great adventure. I would highly recommend this company to anyone that is interested in hunting the Eastern Tur.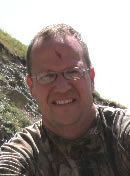 Louis W. T. Titus (USA)
I hunted with Asif Ilyasov, owner of Global Safari Azerbaijan , in August of 2011. There were an abundant number of Tur in the area. The weather was warm and we missed having to deal with fog or rain. I took my animal on the first day of hunting. I shot it out of herd of eight animals which were below me at a distance of 150 yards. Asif and his crew do an excellent job getting hunters around in the steepest mountains I have ever been in. He runs a professional outfit and he insures everything runs smoothly. The food and living arrangements were excellent. I would like to go back and hunt Tur again with Asif.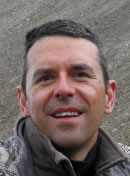 Daniel Elies (Spain)
I'm a Spanish hunter who, with my friend Jordi, we have been hunting with Global Safari Azerbaijan for the East Caucasian Tur in Azerbaijan (Ismailli area) from 27th August till 3th of September 2012. The game was very well organized from pick up and assistance at the airport, transportation to the base camp, throughout all the hunt and back to the airport. I took my Tur from the distance of 220 meters in the evening of the same day and it was surprisingly large(92 cm). I would highly recommend that hunt with Asif and his team, the experience has been unforgettable, mountains are hard and highly demanding, but all in accordance with agreed. Thanks for the hunt. Special thanks to Sadik (Sasha) & Rafael for leading me during the Hunt.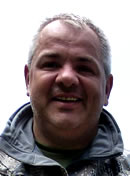 Igor Raevskiy (Russia - Czech Republic)
Я приехал первый раз на охоту в Азербайджан по совету моего товарища Георгия Рагозина , характеристика охоты со стороны Егора была такова- Я был на горных охот много раз, они были разные , легкие и трудные интересные и не интересные , и только охота на Дагестанского Тура в Азербайджане, всегда была интересной и сложной . Я не знаю сколько раз Жора был в Азербайджане, но лично мне удалось за год побывать на охоте в Азербайджане 3( три) раза! Все три охоты были очень трудные и результативные. Конечно считаю что это благодаря отличной работе Асифа Ильясова , Наримана Зульфугарова и его супер профи команды. Поверьте мне, что говорю так и есть .Мне за год удалось побывать в разных условиях охоты , иногда они были реально экстремальные, и всегда команда высоко классных егерей была на высоте. Конечно мы , охотники, сами должны быть готовы к таким охотам . Как физически , так и технически оснащены ( после первой поездки именно для охоты в Азербайджане , мною была куплена винтовка HS Precision 300wsm, результат не заставил себя ждать, мною в один день, были добыты два отличных трофея Дагестанского Тура с расстояния 450 и 550 метров. Всем советую приехать на охоту в Азербайджан .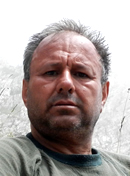 Borislav Borisov (Bulgaria)
I hunted Dagestan Tur in Azerbaijan with Global Safari in 2012. It was a nice hunt with a lot of physical stress and breathtaking moments. I fulfilled one of my dreams - to hunt in the Kavkaz mountains. I wish that to all my colleagues. It is worth it! I want to give my special thanks to Asif and his whole crew for the good organization and the special relation with each hunter. I would happily return one day.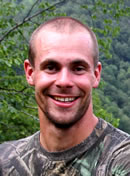 Peter Andersen (Canada)
I hunted for tur with Asif in 2012. The experience, as a whole, exceeded all of my expectations. The food was great, the guides were great, and the tur are plentiful. I highly recommend this hunt to anyone...just be ready for steep mountains.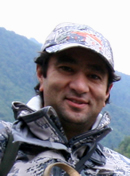 Azad Aliyev (Russia)
Сбылась мечта и я в горах Азербайджана, охота удалась , впечатлений масса. Большое Спасибо всей команде егерей за охоту и трофей который добыли, отдельно хочу поблагодарить Асифа и Наримана за Ваш труд и организованный теплый прием. It was my dream to hunt in mountains of Azerbaijan, hunt was done successfully, I have had a lot of impressions. Thanks to all team of guides for the hunt and trophy we got. Personal thanks for Asif and Nariman for your job and organized trip!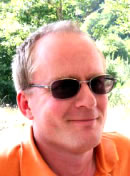 Anders Opøyen (Norway)
Chalanging for me, a bit hard for me, but hunt was interesting I advice hunters be physically ready for this hunt, Take for fine jaktopplevelser.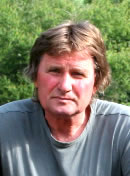 Antal Beck (Hungary)
I had a great hunt and trophy in this rigid terrain with professional guides. Thanks for good organized hunt!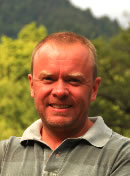 Anton Rakhmanov (Russia)
We hunted with Global Safari for East Caucasian Tur in Azerbaidjan from 15th till 18th of August 2011. Logistics and accomodation was extremely well organised starting from pick up in the airport and the assistance with the paperwork and the import of the firearms, transportation to the base camp (1600m), accomodation- the choise of the brick house with the double rooms or sleeping on the elevated platform under the roof, preparation of the trophy, all the paperwork and transportation back to the airport and full assistance with the boarding. The hunt itself takes place at around 3000 meters. the mountains are pretty steep, so the hunter should be well physically prepared and ready to spent the night in the tent in the fly camp. PH team is extremely professional, happy to assist and is very much result driven. The population of good trophy turs is descent and under normal circumstances 2-3 hunting days is well enough. Additional thanks to the cook - the meals were absolutely delicious with abundand fruit and vegetables. I would highly recommend that hunt.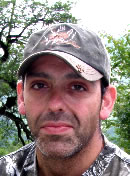 Cristobal Barberan (Spain)
la experiencia ha sido inolvidable, las montañas duras y exigentes, hay que estar en muy buena forma fisica, la organización perfecta, la comida exquisita y el trato de la organizacion muy bueno, todo perfectamente concertado . Asif, un buen anfitrion, muchas gracias por todo.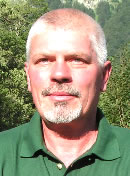 Csaba Fekete (Hungary)
Orvendek hogy resz vehettem egy gyonyoru es nagyon nehez tur vadaszatba. Uj baratokra egy gyonyoru trofeara es egy eletre stolo elmenyre tettem szert. Koszonom a Global Safarisnak.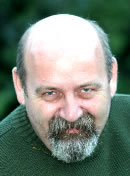 Dr. Imre Gergely (Hungary)
Köszönjük Asifnak ezt a csodalatos vadaszatot. Kivaloan ereztük magunkat. Az ellatas, az etelek, a vendeglatok kedvessege minden kritikat kibirt. A vadaszat kökemeny, embertprobalo volt. Köszönünk mindent.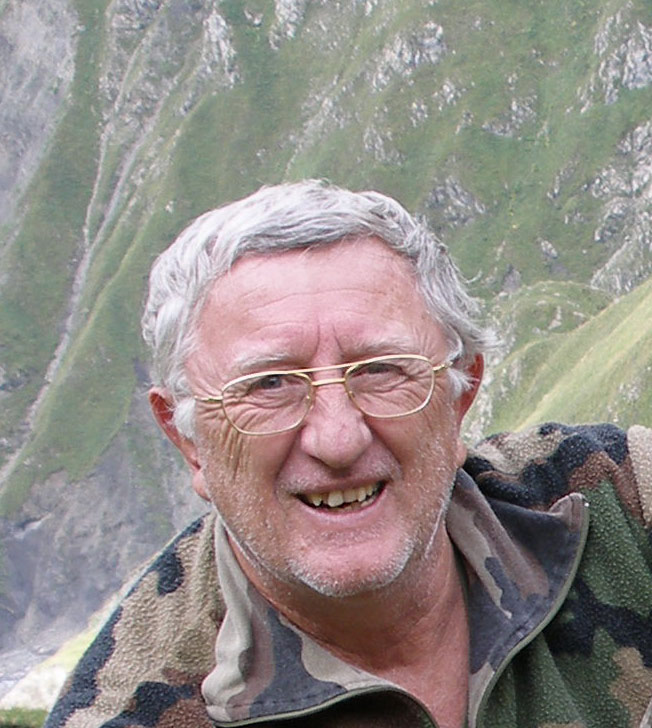 Eric Bermel (France)
I had the hunt of a lifetime in Azerbaijan for Dagestan Tur. The camp was wonderful, the service was excellent and the hunt excitingly physical. The mountains are beautiful and there are plenty of animals. Approach is difficult but rewarding. I have lots of great memories and a super trophy to boast about. Thanks Asif!!!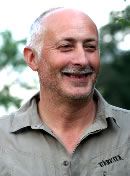 Ervin Szabo (Slovakia)
All was really nice. Thanks for Asif Ilyasov and his staff. Thanks Roland Koller for so nice organization of hunt in Azerbaijan.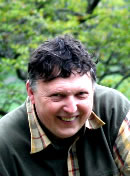 Frantisek Holman (Czech Republic)
Tazky, ale nádherný lov. Svojho tura som strelil uz na prvý pokus, na ca.350 metrov. Lov dobre organizovany, sprievodcovi poznaju svoj revír vyborne. Dakujem za super zazitok.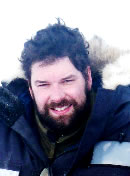 Marin Pizarro, Carlos (Spain)
Tuve una gran experiencia con Asif Ilyasov. Todo fue según lo acordado y siempre hizo lo imposible para que nos sintiéramos como en casa. Muy recomendable.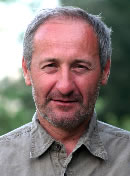 Gabriel Fruhvald (Slovakia)
I shot 2 TUR during 4 days in mountains, I have had more opportunity to shot more. But I am happy with my two. Azerbaijan have wonderful nature, guides are very professional and I need to inform about delicious meals by cook Saleh. Spasibo za ohotu!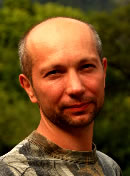 Igor Shishkin (Russia)
It was amazing hunt in Azerbaijan with very professional organization and support from Asif Ilyasov and his team. We were picked up in the airport and we were in the camp on the next day. The trip was easy and comfortable. The hunt began early in the morning and although it was not easy I managed to overcome myself and reach the top of the mountains where we started searching Turs. I took my Tur from the distance of 160 meters in the evening of the same day and it was surprisingly very good. I am saying surprisingly because I did not think it is so big when looking at him through the scope. There were a lot of other animals we saw what is evidencing on the good population of Turs in that region. Accommodation and cooking were excellent as well as overall atmosphere in the camp. I would like to come back there again may be in the next year and I recommend PH Alikhan who made his best to have the success.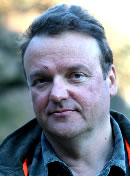 Pasi Tapio Pehkonen (Finland)
We were hunting in the beautiful and rough area of Caucasian mountains, hunting was really nice and interesting, local hunters were excellent and professional. They found nice good tur for us. I hope that you will have same experience as we had. But really hunters should be well prepared physically for this hunt. I will miss this hunting and hope to be here soon again. Many thanks.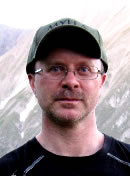 Jens Fjareide (Norway)
Thank you for an excellent Dagestan Tur hunt in the beautiful and steep Caucasus mountains. We saw many animals, and I was lucky and shot a great trophy on the first day of my hunt. Very good guides. Everyone who took care of us was kind, friendly and service-minded, from the moment we arrived at the airport, and during our stay in the mountains and Baku. I can highly recommend Asif Ilyasov and Global Safari. Spennende jakt i et fantastisk fjellområde.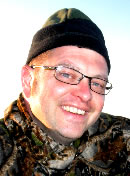 Jon Moodie (Australia)
Thanks to Asif and his crew I had a fantastic hunt in Azerbaijan. I managed to take a great trophy on the second day of my hunt after a long day climbing to camp the previous day. I hunted mid September when the bulls are right on the top so it is a very difficult hunt if you are not a mountain hunter but the guides ensured I got my trophy. You should make the effort to be at peak fitness before you go and be able to shoot a least 400m at this time of the year just incase. The food at the base camp was outstanding and all paper work for rifles and trophies was done without any issues. challenge yourself and you will not regret hunting with Global safaris for the Tur of Azerbaijan.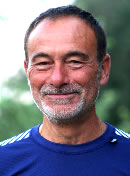 Jose Joaquin De Villarreal (Spain)
I am very happy that I got Dagestan Tur in Azerbaijan. The hunt was very interesting. For this Caucasian mountains hunter must be ready. Thanks for all people why helped us during this trip. Thanks for Tolik he is never tired, as well thanks for Asif Ilyasov. My best recommendation.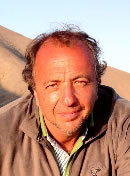 Jose Merino (Spain)
I have had magnificent hunt in Azerbaijan. I hunted in many countries but Azerbaijan it is something another. Wonderful mountains, polite people, very professional organization from airport to airport - what we met in Azerbaijan. I really recommend Asif Ilyasov and his team. Personal I recommend guides as Tolik and Alikhan.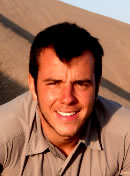 Jose Tomas Merino (Spain)
Thanks for my father who presented me this hunt for Dagestan Tur in Azerbaijan, really best present! As for hunt it was a lot of adrenalin for me, I really like mountain hunt and now I have had very useful experience. In short we have fantastic trip and hunt. Thanks for Azeri people.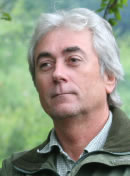 Jozef Michna (Slovakia)
"Táto polovacka vyzaduje velmi dobru fyzicku ale aj psychickú kondíciu. Ale po ulovení tura, človek zabudne na vsetky útrapy....Lov bol výborne organizovaný od/po letisko, sprievodcovia ozajstny profesionaly. Vdaka Rolandovi Kollerovi a Asif Ilyasov za pekne zazitky."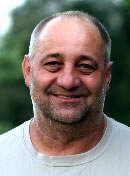 Juraj Kovac (Slovakia)
For me it was one of difficult hunt in my hunting experience, but even I have had hard job I shot very good TUR. Thanks for my guide Sasha. In fact organization is really good. Hunter must be physical ready for this mountain hunt.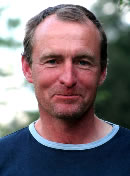 Kim Jensen Hojland (Denmark)
It was my second trip to Azerbaijan. I must say now I realized that it was big different between my first trip and second. Now was very professional organization - from airport to airport. I was very glad that I hunted with so professional team of guides. I am happy with my TUR, but next year I will back for monster TUR for sure.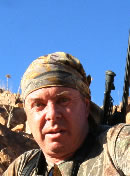 Konstantin Bochkarev (Kazakhstan)
Давно знаком с горами сам с Казахстана но красота Азербайджана не идёт ни с чем в сравнении . Охота была организована на все 100%. От аэропорта до аэропорта. Советую делать выбор на Глобал Сафари, не пожалеете. От всей души благодарен организаторам.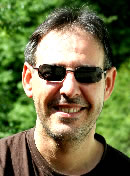 Manuel Penalva (Spain)
Here in Azerbaijan I felt the most truly hunting experience, it was really tough. I want to congratulate Asif and all his staff, because they have made it possible. Their hiking skills and their constant dedication to the hunter helped me out to get this magnificent goal: the Dagestan tur.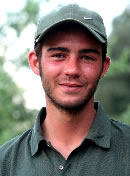 Mera Joaquin De Villarreal (Spain)
First thanks for Asif for so professional organization, he and his guides provided best hunt for us. I got very good TUR in second day of hunting. If speak openly hunt is not simple, hunter should be ready for physical exercise. Thanks again.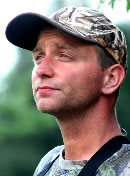 Michael Hiesgen (Germany)
This hunt was very well organized. I shot my TUR in second day of my hunt. First day we see many TURs but distance was to far for shooting (500 meters) and we decide avoid risk and try get TUR more close. I got my TUR from 300 meters when he was run out from me. Wind was changing every 5 minutes that make hunt a little difficult for us. Thanks for Nariman and Pashka for helping of this hunt. Personal thanks for Asif Ilyasov.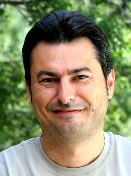 Miguel Ferrer (Spain)
I just can't help it: Azerbaijan is going to be always in my mind. My mountain hunting experience had been pretty accessible until now. Chamois, Spanish ibexes, Mongolian ones, etc. But these mountains, the steepest I have seen in my life, make this hunt the ultimate challenge for any mountain hunter. Without Asif, his staff, his hunting area, and his experience, it wouldn't have been possible. My advice for top hunters: come and enjoy this truly hunt.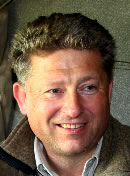 Pavel Voltr (Czech Republic)
Lov bol tazky,tura som strelil az predposledny den. Isiel som na doraz mojich fyzickych moznosti. Ale nakoniec stalo to za námahu, som spokojny s výsledkom a zabezpecením akcie.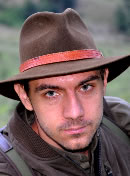 PhDr. Juraj Gyimesi (Slovakia-Hungary)
Velmi pekne dakujem za neskutocny zazitok. Dakujem za perfektnu organizaciu polovacky, vynikajucu starostlivost, neuveritelnych sprievodcov, proste Global safaris je bezchybna znacka. Thank you nice people.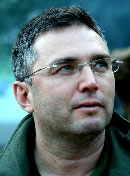 Roland Koller (Slovakia-Hungary)
I am happy that I got good trophy of Tur, our hunting was organized by Global Safari team very professional. In second hunting day we back with trophies to main camp. I must say thanks to Asif, Kanan, Nariam and for all guides as well.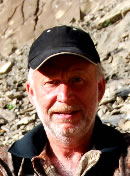 Rolf Ramse (Sweden)
Asif your hunting, a must sad it was great, very good organizing, all way from airport and back again, and for me personal is perfect walking up on mount not so hard its like good day on work, and shoot was great around 200-250 meters, more over I got trophy TUR of 1 meter, good distains and company (guides) was not pushers, thanks for good hunting,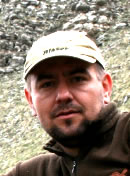 Roman Prochazka (Czech Republic)
Bol to jeden z mojich najtazsich,ale aj najkrajsich lovov. Tura som strelil na vyše 300 metrov počas druhého dňa. Výborne vybavený tabor, velmi priatelsky sprievodcovia, dobre pripravený lov. Dakujem.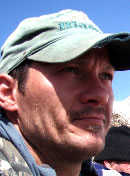 Roy Hrelja (Australia)
I've hunted Tur a number of times with different people, and due to circumstances and my goal to shoot a truly great Tur, I didn't achieve it until I hunted with Asif Ilyasov and his great outfit Global Safari. He has a great area with many Tur, good camp and awesome guides. He supplied all the gear that was needed and it was in good working shape. The guides were also good cooks which makes a hunt as hard as this even more enjoyable. Spectacular place, awesome animals, great outfit, what else can say!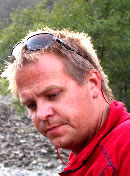 Stian Ryen (Norway)
It was good experience for me, hard but really good hunt in my life, mountains of Azerbaijan makes me humbly. Thanks for all.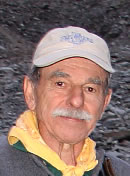 Ted Siouris (USA)
I hunted with Asif in 2005. The hunt was on a mountain called Baba-Dag. The Caucasus Mountains are steep and spectacular. There were many Tur in the area and we saw on good chamois that outsmarted us. He spotted us from above, moved out of sight, dropped down to our left to be down-wind of us. When we spotted him again he was a hundred yards below us. Once he scented us he quickly disappeared. I got a good tur. The guides were from the local village and very strong and athletic. We had horses for much of the hunt. The camp were good and food was good. Asif speaks and understands English very well. He's a good man and was very ethical. Thanks for good hunt!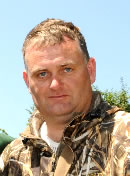 Vegard Eriksen (Norway)
I have hunt with Asif and Global Safari and enjoy it very maсh, beautiful place and good organization give me a hunt for a lifetime. I wild be back to Asif for more hunting!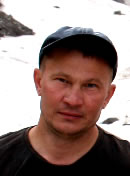 Victor Likhachev (Russia)
Я давно хотел посетить Азербайджан и поохотиться на ТУРА, что мне и удалось. Хочу отметить отменную организацию и большое количество Туров которых я видел. Добыл 2 Тура. Благодарен Асифу и Нариману. Обязательно приеду ещё.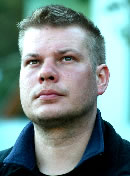 Ville Johannes Raunio (Finland)
Hunting was very good, places very beautiful, but hunter should be physically ready, guides are very professional, Tur in this area are many and good quality, I would like back again for this hunt! Thanks. www.teraasekeskus.com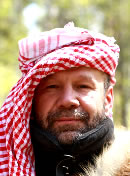 Vladimir Dmitriev (Russia)
Мы провели прекрасную и незабываемую неделю в Азербайджане. Всё понравилось от охоты до сервиса. Особенно благодарен повару Салеху, ещё долго буду помнить его мясные котлеты из Тура))). Спасибо Асифу за неизгладимые впечатления.